Bilt-Hamber Auto-balm.
What is is Auto-balm?
Well it's not a paste wax and it's not a liquid sealant. It's kind of between a sealant and wax! But wait... Auto-balm also has some cleaning properties which also makes it behave like a polish too, but it's non-abrasive.
What Auto-balm is, is a last stage product for adding protection and gloss to the finish. It can clean the paint, remove mild oxidisation and also mask minor swirl marks with it's filling effect.

How to use Auto-balm.
Wash the vehicle thoroughly. I would recommend claying the paint, unless it has been clayed recently.
If the paint is generally dull and lifeless or has scratches and deep swirl marks, then the use of an abrasive polish (ideally a machine polish) would be recommended at this stage.

First of all wet the applicator supplied, it needs to be damp but not dripping wet. It can be handy to have something like a spritzer bottle of water handy to re-wet the applicator during use.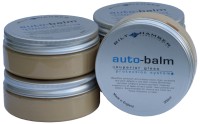 Load the applicator with a small amount of Auto-balm, and when I say small amount I mean a teensy, tiny amount.

Work this into the paint on your chosen section, I tend to keep the sections small no more than 1 foot square. You want to work this well into the paint so that it fills the paint's pores. If the applicator feels stiff or is dragging I would suggest making the applicator a bit wetter.

When you have worked the Auto-balm well into that section of paint, leave it for about 30 seconds and with a microfibre cloth (rather than the stockinette that is supplied with it) buff the hazed over Auto-balm. There should be very little excess to remove if you have applied it thinly enough and it should appear to just "shine up" as you buff.
Work your way around the car in this way, doing small sections at a time. Re-wet the applicator every so often and change buffing cloths when they become loaded with excess Auto-balm.
Then stand back admire!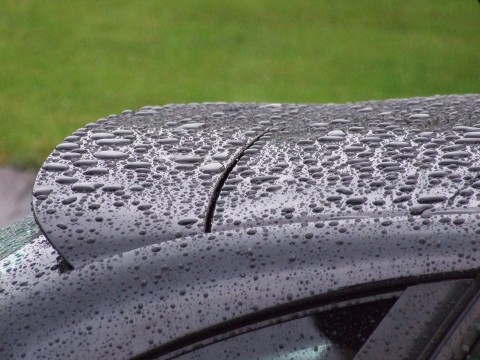 Purchase Auto-balm here or browse the other Bilt-Hamber products.
Download manufacturers instructions here.