Gentle Wheel Cleaning with Fluffy Finger Mitts.
If your wheels are good condition and have been well sealed/waxed, using dedicated wheel cleaners isn't necessary. A much more gentle approach is to use your regular wash shampoo and a mitt.
What follows is a brief guide on this method.
So here we have one grubby wheel, about 3 weeks since it was last cleaned. It has a good coating of road film and brake dust among other things.
A quick rinse off with the hose (or pressure washer if available) will remove the loose grit and dust.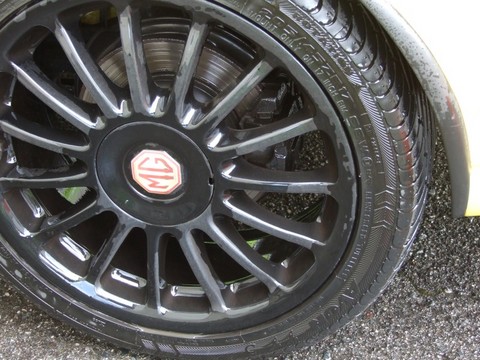 Here I have a normal mix of wash solution (In this case Mark V Cherry 50ml to 10Ltrs of water).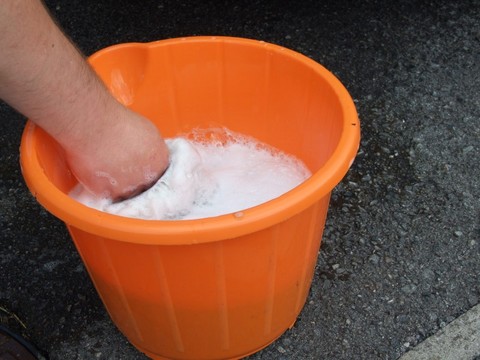 The wheel is washed down as you would the paint work, gentle pressure, working logically to ensure every part gets washed. The small size of the Fluffy Finger mitt allows you to reach in behind the spokes.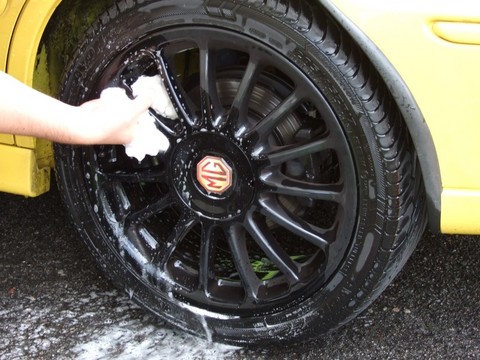 And ensuring the face and tyre also get a good wash.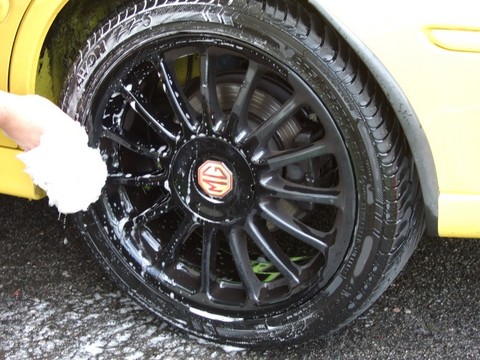 Once washed it is ready for rinsing off. Rinse away the suds with a hose or pressure washer.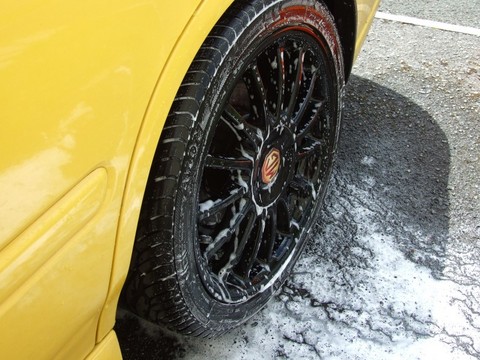 Rinsed and clean. At this point I carried on and washed the other wheels and the body work.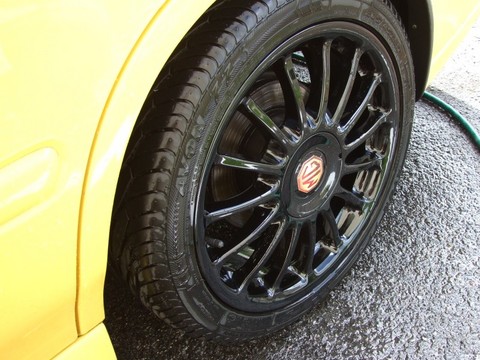 Once dry the tyre can be dressed. Here I have used a Split Foam Applicator and some Mark V California Dressing. Applied carefully and evenly.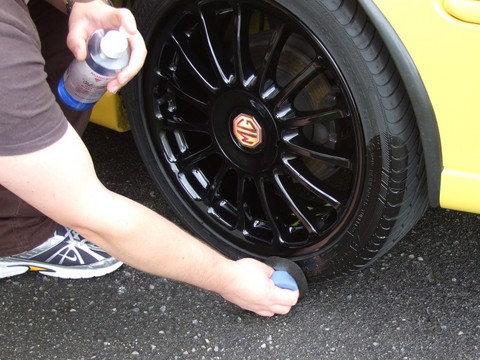 The finished wheel, cleaned and dressed. Much better!